WP SpeedLock Pages
Get UNPARALLELED Conversions By Pushing A Hardwired Button That Everybody Has…
… Plus, Generate Twitter Traffic Almost Without Lifting A Finger!
Here's an amazing marketing insight… That once you learn, you'll see used all around you.
People are hardwired to respond to timed scarcity. Once we believe that something is going away shortly… we want it. It's just in our nature.
As a marketer, you know that this has to be believable. It's not enough just to say that "this is going away shortly…" – it has to look legit. If it does… well, it's gonna send your conversion rate through the roof, simple as that.
One Of The Best Ways To Use This Neat Trick Is…
… To give something away for free for a limited time only.. and once that time expires, charge for it.
You win either way – if the user signs up to your email list (or tweets your site…) you have a lead. If the user misses the deadline and has to purchase your product… you win too!
The problem is…
It's pretty hard to do from a technical standpoint. You have to somehow track each user (with cookies or otherwise) so that each of them get their timer started from zero… and they can't bypass it just by refreshing the page – and so on.
Luckily, there's a solution…
A Plugin That Makes It Unbelievably Simple
With WPSpeedLockPages, you can create time-locked pages quickly and easily straight from your WordPress dashboard.
You'll be able to set the timed countdown to 1 to 99 minutes – this allows you to showcase an ebook graphic, video or an image. Oce the time hits 0, the free viral options will fade away… and the payment options will be displayed. It'll set a cookie too so that free option is locked!
Works With Any Autoresponder
All you need to do to make WPSpeedLockPages work with your autoresponder is copy/paste the HTML code. The plugin will take care of the rest!
Facebook & Mobile Enabled
Fully responsive design will make your WPSpeedLockPages work seamlessly within Facebook or on smartphones. You don't need to do anything extra, or use two separate links… one link is all you need for maximum conversions.
There's more…
Check Out The Amazing Features Of WPSpeedLockPages…
Easy to install and use – tested with the latest version of WordPress, it's a child's play to set up and doesn't require any configuration to speak of
Give away, then sell – you'll be able to give away products for a brief amount of time (measured separately for each visitor) – and then display the purchase page
Add you video – you can add your own video to increase conversions
Supports Google fonts – make your pages look beautiful with just a few clicks using professional fonts from Google
Get Twitter traffic – The "tweet payment" option lets users to tweet your page to gain access to your time limited page
Full control, changes on the fly – you can edit anything, and most of the variables can be changed on the fly
And much more!
So Who Is This Plugin For?
If you want to build a bigger list for yourself or your clients… this unique approach lets you skyrocket your conversion rates without much effort. All it takes is installing WPSpeedLockPages – and you can instantly tap into the power of timed scarcity! This is a must-have tool in your toolbox…
How Much Is This Amazing Plugin Going To Cost Me?
Let's examine some numbers and you'll agree that the investment required today is peanuts compared to the value you're getting over the lifetime of this plugin.
Doing this on your own would easily cost you dozens and dozens of hours. And that's just the time investment.
You'd also have to invest MONEY to get something like this coded, designed… and then you'd have to waste your hard-earned traffic to test it and maybe redesign it again.
That's why you'll agree it is much simpler to just get a proven and tested plugin like this… set it up in seconds… and enjoy the results, right?
And since it only requires a small investment on your part – much smaller than dozens of hours and hundreds of dollars! – you're going to love what I'm about to reveal.
For A LIMITED Time Only…
For a very short period of time… you're NOT going to have to invest $99.95 which is the "street price" of a plugin like this.
It's not even going to be half of it.
If you take action right now before this special deal expires… your investment is going to be just a measly $10!
But it gets even better…
You're NOT Risking A Single Penny!
Here's how this works. After you download this plugin, put it to the test. And if, at any point during 30 days after your purchase, you feel you're not getting 10 times your money's worth… I want you to hit me up for a quick, no hassle refund.
Simply put… I'm not happy if you're not happy. So if you don't find WPSpeedLockPages INSANELY useful and it isn't directly contributing to your bottom line… I insist for you to demand your money back and I'll gladly repay you every penny of your investment.
There's nothing to lose and everything to gain!
Disclaimer: You will not receive any support for this plugin. I am not a developer, nor do I have a team of developers; I bought a giant set of plugins at once and I'm passing on the savings to you.
If it doesn't work, ask for a refund.
Get WPSpeedLockPages Now!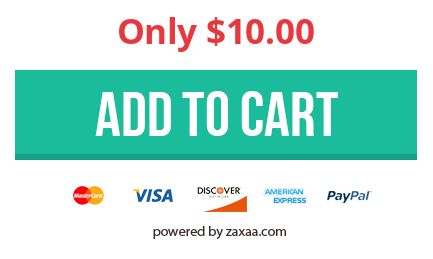 Yes! I'd like to immediately download WPSpeedLockPages and build a bigger list for myself or my clients!
YES! I understand that I'm completely covered by an ironclad 30 day money back guarantee!
P.S. A bigger list for yourself or your clients means more money in your pocket. This plugin lets you easily do that by adding the power of timed scarcity to your pages.. and, right you can get access to it at a bargain, without risking a single penny. Act now!