WP Music Affiliate
Tap The Billion Dollar Music Industry By Combining The Power Of WordPress, ITunes And Amazon
… Simple Plugin Lets You Promote Music And Profit!
Despite all the doom and gloom (mainly spread by aging artists) about music industry… digital music sales are through the roof.
If you'd like a piece of this billion dollar pie… read on.
See, one of the easiest ways to put yourself between the customer and the seller… is to write a review. Doesn't have to be fancy or anything, it just has to be done.
Then, drive traffic to your review… and if you've integrated affiliate links to Amazon and/or iTunes – you're bound to make sales.
The Problem?
Adding these links manually is a pain in the back. You have to edit each and every page meticulously… copy/paste TONS of code… and basically spend the whole day on this.
Now, however, you can fully automate that process. How?
A Simple Plugin Lets You Create Amazing Music Review Pages In A Heartbeat
Complete Creative Control Over The Review
Use an easy settings panel to control the background video, overlay style, fonts, header slider, album thumbnail and much more! Your music pages will look incredibly professional… even if you haven't designed a thing since 5th grade art class!
Add Your Music Affiliate Links And Music Samples
Add your iTunes and Amazon MP3 affiliate links and the plugin will automatically populate the page with them. Add track listing using music from Youtube video ID… Review music, provide sample and profit!
Full Music Affiliate Review Pages
Add your own review to help with SEO… and enjoy a torrent of traffic from Google, Bing and Yahoo.
Incredibly Easy To Install And Use…
WPMusicAffiliate is incredibly easy to install and requires no configuration to speak of – so you'll be up and running in no time. The pages look professional and convert right away… and you can do all you need without leaving your WordPress dashboard.
So Who Is This Plugin For?
If you'd like to add another income stream to your portfolio… this plugin makes it easy. WP Music Affiliate lets you quickly create music review pages that are ready to make you money right out of the box… all you have to do is drive some traffic and enjoy the profits!
How Much Is This Amazing Plugin Going To Cost Me?
Let's examine some numbers and you'll agree that the investment required today is peanuts compared to the value you're getting over the lifetime of this plugin.
Doing this on your own would easily cost you dozens and dozens of hours. And that's just the time investment.
You'd also have to invest MONEY to get something like this coded, designed… and then you'd have to waste your hard-earned traffic to test it and maybe redesign it again.
That's why you'll agree it is much simpler to just get a proven and tested plugin like this… set it up in seconds… and enjoy the results, right?
And since it only requires a small investment on your part – much smaller than dozens of hours and hundreds of dollars! – you're going to love what I'm about to reveal.
For A LIMITED Time Only…
For a very short period of time… you're NOT going to have to invest $99.95 which is the "street price" of a plugin like this.
It's not even going to be half of it.
If you take action right now before this special deal expires… your investment is going to be just a measly $10.
But it gets even better…
You're NOT Risking A Single Penny!
Here's how this works. After you download this plugin, put it to the test. And if, at any point during 30 days after your purchase, you feel you're not getting 10 times your money's worth… I want you to hit me up for a quick, no hassle refund.
Simply put… I'm not happy if you're not happy. So if you don't find WPMusicAffiliate INSANELY useful and it isn't directly contributing to your bottom line… I insist for you to demand your money back and I'll gladly repay you every penny of your investment.
There's nothing to lose and everything to gain!
Disclaimer: You will not receive any support for this plugin. I am not a developer, nor do I have a team of developers; I bought a giant set of plugins at once and I'm passing on the savings to you.
If it doesn't work, ask for a refund.
Get WPMusicAffiliate Now!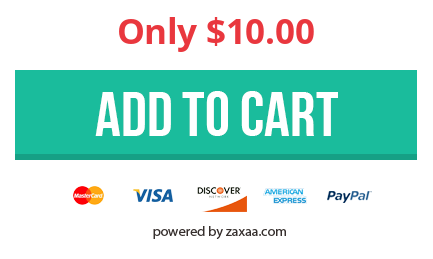 Yes! I'd like to immediately download WPMusicAffiliate and start creating amazing, profitable music review pages… in a heartbeat!
YES! I understand that I'm completely covered by an ironclad 30 day money back guarantee!
P.S. If you think you'd enjoy an almost passive income stream… look no further than building your own empire of music review sites. This plugin makes it a breeze… and, right now you can get access to it at a bargain, without risking a single penny. Act now!