WP Like Pop
Grab Eyeballs And Boost Your Social Conversions With Animated Social Popups
… That Activate Automatically At The Bottom Of Your Site!
It's human nature to pay attention to movement. Long time ago it helped us survive attacks by wild animals… and these days it prevents getting hit by a car. Why am I telling you this?
You can use this human hard-wiring to grow your social following much more effectively!
How?
A Easy, Flexible Plugin Lets You Use Animated Social Popups… Without ANY Coding!
WPLike Pop lets you use 10 different animations… that are guaranteed to grab your visitors by their eyeballs… and make them almost automatically click on your Facebook, Twitter, Google+, Pinterest buttons.
Check This Out…
You can make the popup as unobtrusive or as in-your-face as you want.
WPLikePop makes it super easy for your visitors to follow, like or subscribe to your (or your clients) social media pages. (Hint: Combine this with one of the coupon plugins for a killer punch!)
Professional And High Performing Design
Not only you'll be able to make your pop up box fade in and out, add more attention grabbing effects like shake and blink… you're also going to enjoy professional font choice, and the ability to use the perfect style to match your theme.
These designs are proven to draw clicks… and all you have to do is install this simple plugin, configure it and watch your social following grow!
Perfect For Offline Businesses
It's also perfect for offline businesses who already have an active web page but lack social presence. Simply offer this as a service and enjoy a monthly check without much work at all!
That's not it…
Check Out The Amazing Features Of WPLikePop…
Insanely easy to install – it's VERY simple to install and requires no configuration to speak of, so you can be up and running in no time
Position the box on any corner of your page – make sure it fits your site best – or maybe cover up the most important part of your content for extra conversions
Full control – full control over your design, fonts and all of the content
Few click setup – all it takes is a few clicks and a couple of lines to copy/paste… and you're up and running
Supports Facebook, Twitter, Google+, Pinterest – right out of the box
Easy to follow tutorial guides
And more!
So Who Is This Plugin For?
If you want to grow your own social following or offer this as a service to offline (or online) businesses… you're going to love WPLikePop. It's smooth, it looks professional, and it is fully customizable… plus it supports all the major social networks right out of the box!
How Much Is This Amazing Plugin Going To Cost Me?
Let's examine some numbers and you'll agree that the investment required today is peanuts compared to the value you're getting over the lifetime of this plugin.
Doing this on your own would easily cost you dozens and dozens of hours. And that's just the time investment.
You'd also have to invest MONEY to get something like this coded, designed… and then you'd have to waste your hard-earned traffic to test it and maybe redesign it again.
That's why you'll agree it is much simpler to just get a proven and tested plugin like this… set it up in seconds… and enjoy the results, right?
And since it only requires a small investment on your part – much smaller than dozens of hours and hundreds of dollars! – you're going to love what I'm about to reveal.
For A LIMITED Time Only…
For a very short period of time… you're NOT going to have to invest $99.95 which is the "street price" of a plugin like this.
It's not even going to be half of it.
If you take action right now before this special deal expires… your investment is going to be just a measly $10!
But it gets even better…
You're NOT Risking A Single Penny!
Here's how this works. After you download this plugin, put it to the test. And if, at any point during 30 days after your purchase, you feel you're not getting 10 times your money's worth… I want you to hit me up for a quick, no hassle refund.
Simply put… I'm not happy if you're not happy. So if you don't find WPLikePop INSANELY useful and it isn't directly contributing to your bottom line… I insist for you to demand your money back and I'll gladly repay you every penny of your investment.
There's nothing to lose and everything to gain!
Disclaimer: You will not receive any support for this plugin. I am not a developer, nor do I have a team of developers; I bought a giant set of plugins at once and I'm passing on the savings to you.
If it doesn't work, ask for a refund.
Get WPLikePop Now!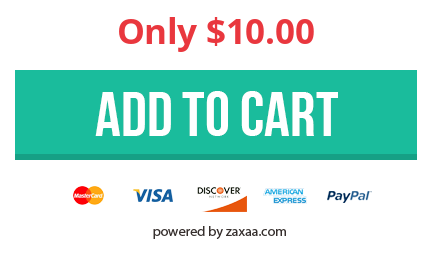 Yes! I'd like to immediately download WPLikePop and boost my conversions with animated social popups that'll activate automatically at the bottom of my site!!
YES! I understand that I'm completely covered by an ironclad 30 day money back guarantee!
P.S. Exploit human hardwiring and boost your social conversions with this simple plugin that lets you create animated social popups… without any coding! Plus, right now you can get access to it at a bargain, without risking a single penny. Act now!