WP Coupon Pro
Multiply Your Clients' Business And Facebook Fans With Viral Coupons…
… This Stupid SIMPLE Concept Might Explode Your Earnings Faster Than Anything!
Here's the brilliant concept itself.
First, you (or your client) figure out an irresistible offer. Doesn't have to be anything fancy… a 30% discount is often all it takes (or a 5% discount if you're selling Jaguars, but you get the point).
Then, you make it so that only people who SHARE your offer with their friends… can take advantage of the offer itself.
As a result… you get TONS of free advertising… and much more takers, too.
Why isn't everyone doing this? Because until now, it was pretty hard to accomplish. You had to code the offer into a Facebook or WordPress page. Then you had to make sure it works on mobile devices, too. Then you had to implement the "Share" links and all that jazz.
Well, not anymore.
A Simple Plugin Lets You AUTOMATE Creating And Distributing VIRAL Coupons
… So you (and your clients) can sit back and relax and watch new customers roll in.
You Can Easily Do Printable Coupons, Too!
It's perfect for restaurants, grocers, hair saloons, pizza places, heck, lawyers or insurance agents or dentists too! Customers will be able to print out and bring their coupons to your clients… this way the sale will be tracked back to you and you'll get due credit!
… And to validate the coupon and share it on Facebook, all they have to do is to scan a QR code.
Check Out The Amazing Features Of WPCouponPro Plugin…
Insanely easy to install – it's VERY simple to install and requires no configuration to speak of, so you can be up and running in no time
Printable Offline Coupons – generates a PDF file that customers can print (and SHARE using a QR code!)
QR Ready coupon code system – all it takes is scanning a QR code with any smartphone
Mobile landing page – easily create a mobile landing page where you can reveal a coupon code once they share the coupon on Facebook
Facebook share can reveal a new coupon code – you can grow fan page likes this way!
Mobile site view and Facebook share stats – you will be able to see how many times your mobile coupon page was viewed and how many people shared the coupon
Easy to follow tutorial guides
And more!
So Who Is This Plugin For?
If you're working with offline businesses, they're going to love the "social" coupon service made possible by this plugin. Not only they'll be able to grow their Facebook following (SUPER important these days!), they'll also make more sales. And they won't be able to get enough of this service.
And you can even use this for your own business to lure in more offline business owners. Simply put… WPCoupon Pro is a nobrainer decision!
How Much Is This Amazing Plugin Going To Cost Me?
Let's examine some numbers and you'll agree that the investment required today is peanuts compared to the value you're getting over the lifetime of this plugin.
Doing this on your own would easily cost you dozens and dozens of hours. And that's just the time investment.
You'd also have to invest MONEY to get something like this coded, designed… and then you'd have to waste your hard-earned traffic to test it and maybe redesign it again.
That's why you'll agree it is much simpler to just get a proven and tested plugin like this… set it up in seconds… and enjoy the results, right?
And since it only requires a small investment on your part – much smaller than dozens of hours and hundreds of dollars! – you're going to love what I'm about to reveal.
For A LIMITED Time Only…
For a very short period of time… you're NOT going to have to invest $99.95 which is the "street price" of a plugin like this.
It's not even going to be half of it.
If you take action right now before this special deal expires… your investment is going to be just a measly $10!
But it gets even better…
You're NOT Risking A Single Penny!
Here's how this works. After you download this plugin, put it to the test. And if, at any point during 30 days after your purchase, you feel you're not getting 10 times your money's worth… I want you to hit me up for a quick, no hassle refund.
Simply put… I'm not happy if you're not happy. So if you don't find WPCouponPro INSANELY useful and it isn't directly contributing to your bottom line… I insist for you to demand your money back and I'll gladly repay you every penny of your investment.
There's nothing to lose and everything to gain!
DISCLAIMER: You will not receive any support for this plugin. I am not a developer, nor do I have a team of developers; I bought a giant set of plugins at once and I'm passing on the savings to you.
If it doesn't work, ask for a refund.

Get WPCouponPro Now!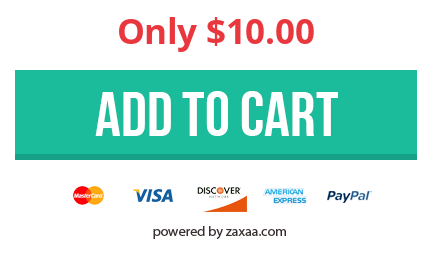 Yes! I'd like to immediately download WPCouponPro and start effortlessly creating and distributing irresistible VIRAL coupons… both for local businesses and my own business!
YES! I understand that I'm completely covered by an ironclad 30 day money back guarantee!
Get Instant Access!
P.S. This might explode your earnings, so consider yourself warned. You'll be able to quickly create endless viral coupons for all your local clients or for your own business – and that can result in massive paydays! Plus, right now you can get access to it at a bargain, without risking a single penny. Act now!