WP Call Directory
Increase Conversions For You Or Your Clients By Running An IRREPLACEABLE Service…
… That Takes No More Than A Couple Of Minutes Of Your Time – Per Week!
Having your own 1-800 number is PROVEN to increase conversions… even if people don't call. Just having one signals that you mean business… that your company can be trusted… and that you're not a fly-by operation.
However, setting up a call directory is a major pain… or, you have to give away the keys to a 3rd party company who might even try and pouch your clients from you.
An Unique Plugin Lets You Run Your Own Call Directory Just By Pointing And Clicking!
Here's how this works.
Grab a real 1-800 number from Twilio – costs like $2/month. Use it to boost your own conversions as a local consultant… or sell the toll-free system to offline clients.
Your expenses? A few dollars a month and a couple of minutes of your time. And you can EASILY charge $199+ for this service!
All you need is this convenient plugin that lets you set everything up in a couple of clicks of your mouse!
Here's A Sneak Peek At The Convenient Admin Panel
This Plugin Lets You Tap An Amazing Business Opportunity And Get An Edge On Your Competition!
How many local consultants are able to offer their customers a 1-800 line? Not many. Do you think that will let you stand out from the crowd? Definitely!
And since this plugin makes it so easy and effortless… it's a nobrainer!
Check Out The Amazing Features Of WPCallDirectory Plugin…
Insanely easy to install – it's VERY simple to install and requires no configuration to speak of, so you can be up and running in no time
Easy-as-pie integration with Twilio – and since it only costs $2 a month for a number with Twilio, all you need is literally pocket change to get started…
Manage a full on call directory… without a hiccup, straight from your WordPress dashboard
Text-2-Speech – easily integrate with Twilio's text-2-speech engine and have your departments read info to the caller like store hours and special deals and more…
Leave a message system – have customer's message recorded and recording sent to your customer service email… and dazzle your customers with top of the line support
Easy to follow tutorial guides
And more!
So Who Is This Plugin For?
WPCallDirectory is perfect for offline consultants who would like to offer an unique service… that takes very little money and very little time to implement, yet can be marketed at a premium. Plus… you can run a call center for your own business!
Simply put, it's a nobrainer decision for people who want an edge on their competition!
How Much Is This Amazing Plugin Going To Cost Me?
Let's examine some numbers and you'll agree that the investment required today is peanuts compared to the value you're getting over the lifetime of this plugin.
Doing this on your own would easily cost you dozens and dozens of hours. And that's just the time investment.
You'd also have to invest MONEY to get something like this coded, designed… and then you'd have to waste your hard-earned traffic to test it and maybe redesign it again.
That's why you'll agree it is much simpler to just get a proven and tested plugin like this… set it up in seconds… and enjoy the results, right?
And since it only requires a small investment on your part – much smaller than dozens of hours and hundreds of dollars! – you're going to love what I'm about to reveal.
For A LIMITED Time Only…
For a very short period of time… you're NOT going to have to invest $99.95 which is the "street price" of a plugin like this.
It's not even going to be half of it.
If you take action right now before this special deal expires… your investment is going to be just measly <#SPECIAL PRICE#>!
But it gets even better…
You're NOT Risking A Single Penny!
Here's how this works. After you download this plugin, put it to the test. And if, at any point during 30 days after your purchase, you feel you're not getting 10 times your money's worth… I want you to hit me up for a quick, no hassle refund.
Simply put… I'm not happy if you're not happy. So if you don't find WPCallDirectory INSANELY useful and it isn't directly contributing to your bottom line… I insist for you to demand your money back and I'll gladly repay you every penny of your investment.
There's nothing to lose and everything to gain!
Disclaimer: You will not receive any support for this plugin. I am not a developer, nor do I have a team of developers; I bought a giant set of plugins at once and I'm passing on the savings to you.
If it doesn't work, ask for a refund.
Get WPCallDirectory Now!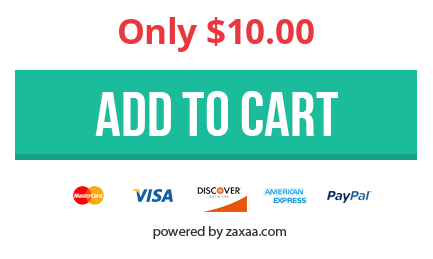 Yes! I'd like to immediately download WPCallDirectory and be able to immediately immediately start running my own call directory… with just a few clicks of my mouse!
YES! I understand that I'm completely covered by an ironclad 30 day money back guarantee!
P.S. Running your own call service for your local clients – or for your own business – will immediately get you a MASSIVE edge on your competition. You can do it for just a couple of dollars a month with this unique plugin… Plus, right now you can get access to it at a bargain, without risking a single penny. Act now!