Exploit The Latest Online Craze And Unleash A Torrent Of Traffic To Your Optin Page… In Just Few Clicks
… Utilize The Power Of "Memes" Without Fussing Around With Graphics Software, File Uploads, Anything!
If you've never heard of memes, they're basically those cute images with captions that are shared virally all over Facebook, Twitter, Instagram and a dozen plus meme websites.
They spread like wildfire… and if you, as a marketer, find a way to jump on that gravy train… you could grow a list quickly, make sales almost immediately and dramatically increase your reach.
The problem is that it's unlikely to happen if you just create one meme. It's a numbers game more than anything.
And that's where many marketers get stuck. You see… finding an image, applying a caption in any graphics suite, uploading it, publishing it on WordPress or wherever takes a lot of time.
Lucky for you… now you have a chance to automate that process.
Create Your Own Memes In Seconds…
WPBuzzMachine is an ingenious little WordPress plugin that lets you create killer viral meme pages… build your traffic from social networks… and grow your list.
The results you can get are nothing short of amazing!
Save Tons Of Time
Creating one viral image – a meme – isn't that much work. And it's not what this plugin is about.
It's about leveraging the power of WordPress to create a myriad of memes… all working 24/7 to virally drive traffic to your optin page.
And the problem is that creating 10… 50… or 100 memes (imagine the INSANE results if you did!) takes A LOT of time if you have to do it manually.
That's why you're going to love this plugin – because it automates all the boring stuff and lets you focus on making money!
Check Out The Amazing Features Of WPBuzzMachine…
Insanely easy to install – it's VERY simple to install and requires no configuration to speak of, so you can be up and running in no time
Unlimited pages – create 100s of pages from one install quickly…
Store leads in WordPress or use your autoresponder – you can store your leads in WordPress or you can use your favorite autoresponder – it's easy as pie!
Powerful, yet simple meme image creator – create meme images even if you've never worked with graphics software… it's just point'n'click!
Share buttons – lets users easily share your images… all linking back to your page! That gives you both SEO and viral benefits…
And much much more..
So Who Is This Plugin For?
If you want to harness the power of the latest online craze to build your own list… you're going to love WPBuzzMachine. It lets you ride the wave and create your own army of memes to drive a torrent of traffic to your optin page… no matter what niche!
How Much Is This Amazing Plugin Going To Cost Me?
Let's examine some numbers and you'll agree that the investment required today is peanuts compared to the value you're getting over the lifetime of this plugin.
Doing this on your own would easily cost you dozens and dozens of hours. And that's just the time investment.
You'd also have to invest MONEY to get something like this coded, designed… and then you'd have to waste your hard-earned traffic to test it and maybe redesign it again.
That's why you'll agree it is much simpler to just get a proven and tested plugin like this… set it up in seconds… and enjoy the results, right?
And since it only requires a small investment on your part – much smaller than dozens of hours and hundreds of dollars! – you're going to love what I'm about to reveal.
For A LIMITED Time Only…
For a very short period of time… you're NOT going to have to invest $99.95 which is the "street price" of a plugin like this.
It's not even going to be half of it.
If you take action right now before this special deal expires… your investment is going to be just a measly $10!
But it gets even better…
You're NOT Risking A Single Penny!
Here's how this works. After you download this plugin, put it to the test. And if, at any point during 30 days after your purchase, you feel you're not getting 10 times your money's worth… I want you to hit me up for a quick, no hassle refund.
Simply put… I'm not happy if you're not happy. So if you don't find WPBuzzMachine INSANELY useful and it isn't directly contributing to your bottom line… I insist for you to demand your money back and I'll gladly repay you every penny of your investment.
There's nothing to lose and everything to gain!
Disclaimer: You will not receive any support for this plugin. I am not a developer, nor do I have a team of developers; I bought a giant set of plugins at once and I'm passing on the savings to you.
If it doesn't work, ask for a refund.
Get WPBuzzMachine Now!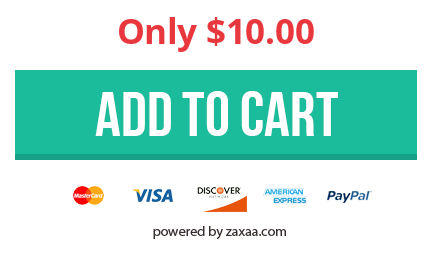 Yes! I'd like to immediately download WPBuzzMachine and immediately start exploiting the latest online craze to build my own list that I can monetize over and over again!
YES! I understand that I'm completely covered by an ironclad 30 day money back guarantee!
P.S. WPBuzzMachine makes it easy to cash in on the latest online craze – memes. Plus, right now you can get access to it at a bargain, without risking a single penny. Act now!