Question Optin
Building A List?
An IRRESISTIBLE Trick Lets You Supercharge Your Optins…
… And Build A Bigger List Without Spending More Money Or Time On Traffic!
Here's how this works. Using an ingenious WordPress plugin, you'll be able to use an irresistible trick on anyone who hits your squeeze page… and double, triple and quadruple your conversions.
The trick works by getting people to lean in… and then hitting them (figuratively speaking…) with an email optin page. It's a proven conversion booster… and the only reason you don't see it everywhere (except the biggest sites) because it normally takes a lot of work to implement.
So what's the magic trick?
It's presenting your visitors with a micro-survey. They answer an engaging question… lean in, eager to learn the answer… and BAM – they have to enter their email to continue. Works like gangbusters!
Here's A Survey I Created In 28 Seconds From My WordPress Admin Panel…
… As you can see it looks slick and pretty irresistible. If this was live, after you'd click the "Continue to second step" button (by the way, this text is customizable just like everything else…) it would land you on an equally slick looking email optin form.
You Can Use This To Build Your Own List Or Dazzle Your Offline Clients With This – Your Choice!
The possibilities are pretty limitless with Question Optin plugin. No matter what niche you're in… this plugin lets you surprise your visitors and get more optins to your list.
… And, the bigger your list, the more money you make!
Make It Fit YOUR Needs!
Question Optin is fully customizable. You can change the background, add your logo, a banner image and much more.
That means it'll match your online identity perfectly… often the first time you try it.
A HUGE Timesaver…
The biggest problem with doing surveys is that they either require a lot of work to set up… or make you rely on 3rd party services. And you probably know that if something requires too much time to set up every time, it doesn't get done at all.
With QuestionOptin, you'll be able to start using optin surveys immediately… and watch your conversions soar!
Check Out These Amazing Features…
Easy to install and use – the simple installation and little to no configuration lets you be up and running in a snap – you'll have more time to generate even more profit
Professional design – neat and tidy, these surveys almost ALWAYS improve your conversions… plus, they instantly impress your clients
Personalized settings – personalize your settings and have a cohesive look for all your surveys. Add logo, colors and more… it's super easy!
Micro survey – the most effective way to use this marketing strategy is to ask ONE question… and QuestionOptin lets you do exactly that!
And more…
So Who Is This Plugin For?
If you want to grow your list and you'd like to use the "micro-survey" trick to boost your conversions through the roof… you're going to love QuestionOptin WordPress plugin!
How Much Is This Amazing Plugin Going To Cost Me?
Let's examine some numbers and you'll agree that the investment required today is peanuts compared to the value you're getting over the lifetime of this plugin.
Doing this on your own would easily cost you dozens and dozens of hours. And that's just the time investment.
You'd also have to invest MONEY to get something like this coded, designed… and then you'd have to waste your hard-earned traffic to test it and maybe redesign it again.
That's why you'll agree it is much simpler to just get a proven and tested plugin like this… set it up in seconds… and enjoy the results, right?
And since it only requires a small investment on your part – much smaller than dozens of hours and hundreds of dollars! – you're going to love what I'm about to reveal.
For A LIMITED Time Only…
For a very short period of time… you're NOT going to have to invest $99.95 which is the "street price" of a plugin like this.
It's not even going to be half of it.
If you take action right now before this special deal expires… your investment is going to be just a measly $10!
But it gets even better…
You're NOT Risking A Single Penny!
Here's how this works. After you download this plugin, put it to the test. And if, at any point during 30 days after your purchase, you feel you're not getting 10 times your money's worth… I want you to hit me up for a quick, no hassle refund.
Simply put… I'm not happy if you're not happy. So if you don't find QuestionOptin INSANELY useful and it isn't directly contributing to your bottom line… I insist for you to demand your money back and I'll gladly repay you every penny of your investment.
There's nothing to lose and everything to gain!
Disclaimer: You will not receive any support for this plugin. I am not a developer, nor do I have a team of developers; I bought a giant set of plugins at once and I'm passing on the savings to you.
If it doesn't work, ask for a refund.
Get QuestionOptin Now!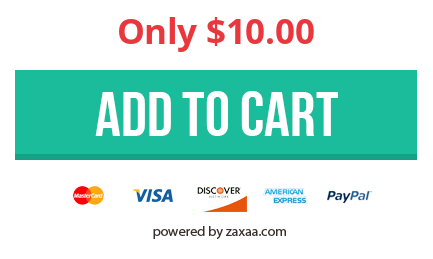 Yes! I'd like to immediately download QuestionOptin and immediately use surveys the smart way to supercharge my optins and build a bigger list!
YES! I understand that I'm completely covered by an ironclad 30 day money back guarantee!
P.S. QuestionOptin lets you use the "micro-survey" trick that has been proven to increase conversions almost every time! Plus, right now you can get access to it at a bargain, without risking a single penny. Act now!