Instant eBook
Need a product?
Pump Out UNLIMITED PDF Ebooks Straight From The Admin Panel Of Your WordPress Site…
… With NO Extra Effort, Using Content That You Already Have!
If you've been around for longer than a day, you've probably heard that the key ingredient to online profits is your own products.
You need a product to give away for free to build a following – an email list, Facebook fans, Twitter followers and so on. Then, to monetize them, you need another product. Plus… you can generate traffic using free giveaway ebooks, too!
And it's been proven that the more products you have, the more money you make. It's really that simple!
The problem is… it takes A LOT of time and A LOT of effort to create products. Unless…
You leverage the content you already have!
The FASTEST Way To Turn Any WordPress Site Into A Beautiful Resellable Ebook
Grow Your List And Make More Sales… Without Breaking A Sweat!
The amazing Instant Ebook plugin lets you swiftly create professional quality ebooks using content from your WordPress site (or any other content). You'll immediately have as many products as you want… and you'll be able to grow your list and make more sales without breaking a sweat or burning midnight oil in front of your computer creating new products!
Instant Ebook also supports "spun" content – so you can avoid duplicate content penalty on some content sites.
This is a HUGE timesaver!
To do this using Microsoft Word or OpenOffice or Google Docs, you'd have to meticulously go to every post on your site and copy/paste the content. Then, you'd have to make sure the design looks good enough… and then you'd have to export your ebook to PDF and test it.
Not so with Instant Ebook. Everything happens automatically and in just a few clicks… It's unbelievably simple to use!
Here's a sneak peek at the admin panel…
Check out these amazing features…
Blog to ebook – turn your blog posts into a beautiful, professional quality ebook in seconds
Unlimited ebooks – create as many ebooks as you want from a single blog!
Super easy and quick to install – using the standard WordPress installation, you'll be up and running in no time
Supports "spun" content – instantly create endless variations to avoid duplicate content penalty
Do all from your WP dashboard – no software to install
Insanely easy to use – even if this is the first plugin you'll ever use and you've never created ebooks before, you'll feel right at home with this plugin
So who is this plugin for?
If you'd like to create more products, generate more traffic and make more sales, but don't have the time to create products… Instant Ebook WordPress plugin will let you leverage content that you already have… without ANY hassles whatsoever, almost on autopilot.
How Much Is This Amazing Plugin Going To Cost Me?
Let's examine some numbers and you'll agree that the investment required today is peanuts compared to the value you're getting over the lifetime of this plugin.
Doing this on your own would easily cost you dozens and dozens of hours. And that's just the time investment.
You'd also have to invest MONEY to get something like this coded, designed… and then you'd have to waste your hard-earned traffic to test it and maybe redesign it again.
That's why you'll agree it is much simpler to just get a proven and tested plugin like this… set it up in seconds… and enjoy the results, right?
And since it only requires a small investment on your part – much smaller than dozens of hours and hundreds of dollars! – you're going to love what I'm about to reveal.
For a LIMITED time only…
For a very short period of time… you're NOT going to have to invest $99.95 which is the "street price" of a plugin like this.
It's not even going to be half of it.
If you take action right now before this special deal expires… your investment is going to be just a measly $10.
But it gets even better…
You're NOT Risking A Single Penny!
Here's how this works. After you download this plugin, put it to the test. And if, at any point during 30 days after your purchase, you feel you're not getting 10 times your money's worth… I want you to hit me up for a quick, no hassle refund.
Simply put… I'm not happy if you're not happy. So if you don't find InstantEbook INSANELY useful and it isn't directly contributing to your bottom line… I insist for you to demand your money back and I'll gladly repay you every penny of your investment.
You will not receive any support for this plugin. I am not a developer, nor do I have a team of developers; I bought a giant set of plugins at once and I'm passing on the savings to you.
If it doesn't work, ask for a refund. 
There's nothing to lose and everything to gain!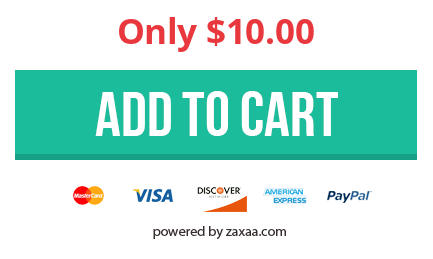 P.S. This is the FASTEST way to turn any WordPress site into a beautiful, resellable ebook – so if you could use more products, this plugin lets you leverage your existing content and come up with more products in literally seconds! Plus, right now you can get access to it at a bargain, without risking a single penny. Act now!