FB Tube Pro
Desperately Need More Leads?
Attract Leads From Facebook Almost On Complete Autopilot Using The Power Of Viral Video
… Without Ever Appearing On Camera Or Mastering Video Creation Software!
If you want to build a bigger list, here's a tip for you…
Leveraging the power of viral video with the biggest social media site in the known universe can put your – or your client's – list on steroids and then some.
How do you do that? Simple.
You display Youtube videos inside Facebook… and put them behind "optin wall". That means that in order to watch the video you just posted, your followers will have to optin to your email list. After that… it's smooth sailing all the way to the bank – you can monetize them with your own products, affiliate offers, CPA or whatever.
Supercharge Your (Or Your Client's) List In Just A Few Clicks!
The only problem is that until now, you'd have to employ a lot code trickery and fiddling around with Youtube/Facebook integration to do that.
Yet a lot of marketers did that because of the results it had gotten them!
However… there is a better way. FBTube WordPress plugin lets you post Youtube videos on your Facebook pages… and more importantly, put them behind optin walls or fan walls so you automaticallybuild a list of targeted prospects or leads.
"Hide" Videos Behind Optin Walls In Few Clicks And Watch Your List Grow
Make It Fit YOUR Needs AND Save Time!
FBTube is fully customizable and it takes just a few clicks to make sure it fits perfectly no matter how crazy your design is… and it integrates with ANY autoresponder service so you're covered no matter what you use.
Thanks to the super-simple operation, you can be up and running in no time. Share your first video moments from now… and watch your list grow almost on autopilot without watching hundreds of how-to videos or bashing your head against the wall trying to figure out the simplest things!
Bottom line is – this plugin is a must have if you want to get more leads and make more money almost on autopilot!
Check Out These Amazing Features…
Insanely easy to install – it's VERY simple to install and requires no configuration to speak of, so you can be up and running in no time
Easy integration with Facebook – you get easy to follow, step by step tutorial on how to set it up with Facebook. In fact you might not even need it – it's that simple!
Youtube integration is even simpler – all you have to do is enter your Youtube username and FBTube automatically takes care of the rest
As many gallery pages as you wish – There's no limit to how many FB timeline pages you can create. That means if you offer this as a service, all you need is ONE installation of FB Tube
Works with ANY autoresponder – collect leads inside WP, export them and have them automatically opted in to your favorite AR service
So Who Is This Plugin For?
If you need more leads and can't quite figure out how to get better ROI out of your Facebook activities… FBTube is a must have tool! It'll let you combine the power of the biggest social site on the planet with the biggest video site on the planet in a tight punch that will grow your list like crazy… almost on autopilot!
How Much Is This Amazing Plugin Going To Cost Me?
Let's examine some numbers and you'll agree that the investment required today is peanuts compared to the value you're getting over the lifetime of this plugin.
Doing this on your own would easily cost you dozens and dozens of hours. And that's just the time investment.
You'd also have to invest MONEY to get something like this coded, designed… and then you'd have to waste your hard-earned traffic to test it and maybe redesign it again.
That's why you'll agree it is much simpler to just get a proven and tested plugin like this… set it up in seconds… and enjoy the results, right?
And since it only requires a small investment on your part – much smaller than dozens of hours and hundreds of dollars! – you're going to love what I'm about to reveal.
For A LIMITED Time Only…
For a very short period of time… you're NOT going to have to invest $99.95 which is the "street price" of a plugin like this.
It's not even going to be half of it.
If you take action right now before this special deal expires… your investment is going to be just a measly $10!
But it gets even better…
You're NOT Risking A Single Penny!
Here's how this works. After you download this plugin, put it to the test. And if, at any point during 30 days after your purchase, you feel you're not getting 10 times your money's worth… I want you to hit me up for a quick, no hassle refund.
Simply put… I'm not happy if you're not happy. So if you don't find FBTube INSANELY useful and it isn't directly contributing to your bottom line… I insist for you to demand your money back and I'll gladly repay you every penny of your investment.
There's nothing to lose and everything to gain!
Disclaimer: You will not receive any support for this plugin. I am not a developer, nor do I have a team of developers; I bought a giant set of plugins at once and I'm passing on the savings to you.
If it doesn't work, ask for a refund.
Get FBTube Now!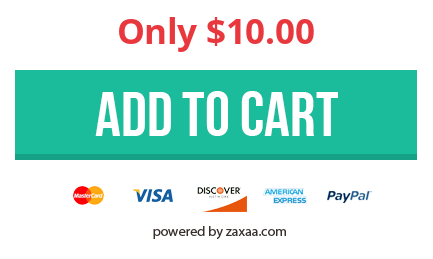 Yes! I'd like to immediately download FBTube and immediately start getting more leads from Facebook almost on complete autopilot!
YES! I understand that I'm completely covered by an ironclad 30 day money back guarantee!
Get Instant Access!
P.S. You can supercharge your own (or your clients') lists in just a few clicks… by attracting leads from Facebook almost on complete autopilot leveraging the power of viral video. Plus, right now you can get access to this one of a kind plugin at a bargain, without risking a single penny. Act now!