FB Survey Pro
Help Local Businesses Engage Their Facebook Audience And Reap The Rewards…
… Simple Plugin Lets You Create Stunning Surveys In A Flash!
If you work with local businesses, there's just one way to stay ahead of the game – and it is to offer more services than the next guy.
One example of a service that you absolutely MUST provide to local businesses as a consultant is surveys. It's a very powerful marketing tool that local businesses love… because it directly increases their bottom line. How?
Quite simply, if they run a campaign on Facebook that promises lets say a 50% discount for filling out a simple survey… more often than not, this gets amazing response.
Now the problem usually is that doing this on your own is very time consuming. You have to either program and design the whole survey system from scratch and then integrate it with WordPress and Facebook… or you have to use unreliable 3rd party services that even may try and steal your customer!
Luckily… Now you can create professional, high performing surveys with just a few clicks of your mouse inside your WordPress. FBSurveyPro plugin does exactly that – without any hassle.
Sweep Local Business Owners Off Their Feet And Cash In By Providing A Simple Service
FBSurveyPro lets you create an entire survey and link it to Facebook in seconds. Even if you charge a modest $99 per survey to just 10 offline businesses… that's almost a thousand dollars for an hour's worth of work at best.
It's As Simple As 1-2-3 – And Saves You TONS Of Time!
Normally, creating a survey would require you to tinker with few pages of HTML/CSS code… making sure everything works and fits together nicely. Then, you'd have to make it work with Facebook… which isn't a cakewalk either.
So it only makes sense to invest in a simple plugin that does all of this… in just a few clicks.
Remember – to tap into all this power, all you have to do is just use the intuitive admin panel inside your WordPress installation. That's it!
Bottom line is… FBSurveyPro is a must-have tool in your toolbox. Offline businesses will thank you… and so will your bank account.
Check Out These Amazing Features…
Simple installation – installs in just a few clicks and is ready to work immediately! No more watching hundreds of help videos to figure out every little thing… start creating engaging surveys immediately
Easy Facebook integration – set up the whole thing in seconds just by following the included step by step tutorial. You'll be collecting leads in no time
To-the-point operation – there's no B.S. – this plugin is all business. The no-nonsense, straightforward configuration will save you tons of time every time you create a survey
Add offer incentive – it's incredibly easy to add custom success pages so that your fans have an incentive to fill out your survey… this BOOSTS the number of completed surveys through the roof
Multiple choice or textbox questions – optionally, save your prospects' time with multiple choice surveys… they'll be done in seconds and you'll have another lead to follow up with later
Works with ALL autoresponders
Tutorials available – if you ever need help with anything, there's a number of detailed guides that will walk you through every step of the way
Full customization – anytime you want to change something to make it perfect for YOUR business… you can customize backgrounds, buttons, everything you need
And much more!
So Who Is This Plugin For?
If you want to make more money off your existing offline clients by offering them more services… or maybe establish yourself in the marketplace… you'll find FBSurveyPro irreplaceable. Forget about wasting hours developing each survey from scratch or relying on 3rd party services – when you can be done in seconds!
How Much Is This Amazing Plugin Going To Cost Me?
Let's examine some numbers and you'll agree that the investment required today is peanuts compared to the value you're getting over the lifetime of this plugin.
Doing this on your own would easily cost you dozens and dozens of hours. And that's just the time investment.
You'd also have to invest MONEY to get something like this coded, designed… and then you'd have to waste your hard-earned traffic to test it and maybe redesign it again.
That's why you'll agree it is much simpler to just get a proven and tested plugin like this… set it up in seconds… and enjoy the results, right?
And since it only requires a small investment on your part – much smaller than dozens of hours and hundreds of dollars! – you're going to love what I'm about to reveal.
For A LIMITED Time Only…
For a very short period of time… you're NOT going to have to invest $99.95 which is the "street price" of a plugin like this.
It's not even going to be half of it.
If you take action right now before this special deal expires… your investment is going to be just a measly $10!
But it gets even better…
You're NOT Risking A Single Penny!
Here's how this works. After you download this plugin, put it to the test. And if, at any point during 30 days after your purchase, you feel you're not getting 10 times your money's worth… I want you to hit me up for a quick, no hassle refund.
Simply put… I'm not happy if you're not happy. So if you don't find FBSurveyPro INSANELY useful and it isn't directly contributing to your bottom line… I insist for you to demand your money back and I'll gladly repay you every penny of your investment.
There's nothing to lose and everything to gain!
Disclaimer: You will not receive any support for this plugin. I am not a developer, nor do I have a team of developers; I bought a giant set of plugins at once and I'm passing on the savings to you.
If it doesn't work, ask for a refund.
Get FBSurveyPro Now!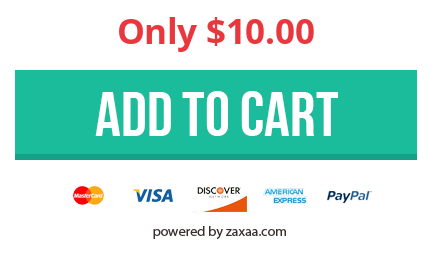 Yes! I'd like to immediately download FBSurveyPro and build another offline income stream by helping local businesses engage their Facebook audience!
YES! I understand that I'm completely covered by an ironclad 30 day money back guarantee!
P.S. This plugin lets you sweep business owners off their feet and cash in by providing a simpleservice that engages their Facebook following and increases their conversions. Plus, right now you can get access to it at a bargain, without risking a single penny. Act now!