FB Redirect Pro
SNEAK Your Facebook Fans Out Of Facebook… And Blow Up Your Bottom Line!
… All By Simply Changing The Context And Imposing YOUR Rules – Instead Of Facebook's!
One of the problems with Facebook marketing is it's very hard to monetize your Facebook following. There are so many distractions on Facebook that your message will just get lost in the noise.
But what if you could lure them away from Facebook… redirect to any site you want… and present your offer on your own terms?
… Right, that would increase your conversions A HUGE LOT.
The best way to accomplish this is to design an irresistible tab icon and put it on your page. And if you have Photoshop skills, you can create one pretty quickly, and it's not that hard to create the code necessary for redirect either…
… But what if there's a better way? What if you could do all of this in seconds… and enjoy start monetizing your visitors on your own site?
That's exactly what FBRedirectPro WordPress plugin does!
Have The UNDIVIDED Attention Of Your Prospects!
Once your visitors are transferred from Facebook to your own site, it's your house, your rules. Give them a paid offer, an affiliate offer or sign up them to another list, monetize with a CPA offer – the choice is yours!
Best of all… it's super simple! You can use the amazing built in WYSIWYG editor…
WYSIWYG Editor Lets You Create Tab Images In 
Seconds

!
You have access to a whole lot of different backgrounds and image styles – from instant 50% off coupons (this will draw them in like flies to honey!) to small paragraphs that let you do whole mini-pitches on one image should you want to.
FBRedirectPro Is A Child's Play To Use
All it takes is a few clicks of your mouse and you're done – beat that, Photoshop!
It's A HUGE Timesaver!
The point isn't that you couldn't create all of this on your own. With some practice you probably could!
Yet, why bother if FBRedirectPro both lets you create an amazing, click-pulling button… and performs the redirect, too – all that in few clicks and seconds of your time.
Bottom line is… if you want to funnel your Facebook traffic to your own sites where you can monetize them on your own terms, you're going to love FBRedirectPro.
Check Out These Amazing Features…
Simple installation – installs in just a few clicks and is ready to work immediately! No more watching hundreds of help videos to figure out every little thing… start monetizing your Faceabook traffic immediately
In-browser tab icon editor – no need to purchase and master Adobe Photoshop. Design straight from your WordPress admin panel with a few clicks of your mouse
Redirect traffic from Facebook – use your permalink as your fanpage to automatically redirect traffic from Facebook
Make more money thanks to more effective marketing – your house, your rules. Break free from the boundaries of Facebook timeline pages and send your fans directly to your websites or offers
And much more!
So Who Is This Plugin For?
If you'd like to make more money from your Facebook pages… FBRedirectPro is a must-have tool in your toolbox! It's also super simple to use and lets you finally generate hands-free income from your Facebook fans.
How Much Is This Amazing Plugin Going To Cost Me?
Let's examine some numbers and you'll agree that the investment required today is peanuts compared to the value you're getting over the lifetime of this plugin.
Doing this on your own would easily cost you dozens and dozens of hours. And that's just the time investment.
You'd also have to invest MONEY to get something like this coded, designed… and then you'd have to waste your hard-earned traffic to test it and maybe redesign it again.
That's why you'll agree it is much simpler to just get a proven and tested plugin like this… set it up in seconds… and enjoy the results, right?
And since it only requires a small investment on your part – much smaller than dozens of hours and hundreds of dollars! – you're going to love what I'm about to reveal.
For A LIMITED Time Only…
For a very short period of time… you're NOT going to have to invest $99.95 which is the "street price" of a plugin like this.
It's not even going to be half of it.
If you take action right now before this special deal expires… your investment is going to be just a measly $10!
But it gets even better…
You're NOT Risking A Single Penny!
Here's how this works. After you download this plugin, put it to the test. And if, at any point during 30 days after your purchase, you feel you're not getting 10 times your money's worth… I want you to hit me up for a quick, no hassle refund.
Simply put… I'm not happy if you're not happy. So if you don't find FBRedirectPro INSANELY useful and it isn't directly contributing to your bottom line… I insist for you to demand your money back and I'll gladly repay you every penny of your investment.
There's nothing to lose and everything to gain!
Disclaimer: You will not receive any support for this plugin. I am not a developer, nor do I have a team of developers; I bought a giant set of plugins at once and I'm passing on the savings to you.
If it doesn't work, ask for a refund.
Get FBRedirectPro Now!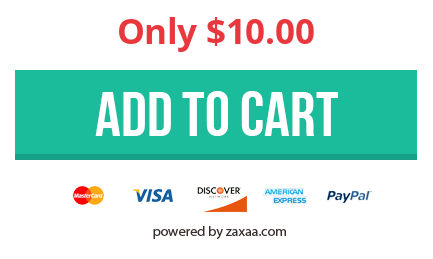 Yes! I'd like to immediately download FBRedirectPro and boost my bottom line bysneaking my Facebook fans out of Facebook and marketing to them on my own terms!
YES! I understand that I'm completely covered by an ironclad 30 day money back guarantee!
P.S. This plugin lets you get undivided attention of your Facebook fans… and because of that, dramatically increase your conversions. Plus, right now you can get access to FBRedirectPro at a bargain, without risking a single penny. Act now!