FB Local Hub
An Ingenious Plugin Lets You Create Amazing Facebook Pages In A Snap…
… And Grow Your Offline Customers' (And Your Own!) Facebook Reach Like Wildfire!
If you're an offline consultant and you're NOT offering to build Facebook pages for your customers yet… you're missing out on a lot of money AND your competition might soon replace you!
… And if you're trying to build these pages manually, you're wasting too much time on something that can easily be automated.
With FBLocalHub, not only you'll be able to automate creating Facebook pages for any type of business… you're also going to be able to make changes and edits in split seconds – just imagine how much more free time you'll have and the impact this will have on your bottom line!
Everything Any Local Business Needs… Right At Your Fingertips!
Most people do this by hand – and spend a lot of time customizing each Facebook page for each business.
FBLocalHub contains the most commonly used options – like Google Maps, customizable headers, email optin box, Twitter/Youtube/LinkedIn links, contacts box and much more… and is fully customizable if you want to really fine-tune your pages.
No more spending heaps and piles of dollars on coding, design and integration… you can do it all with FBLocalHub WordPress plugin!
Create Awesome Facebook "Hub" Pages For Local Businesses In A Heartbeat
1,2,3 – And You're Done!
FBLocalHub is incredibly easy to use. Just install it (it only takes seconds!), fill out a couple of fields, click save, copy/paste the page code and that's it – it's really that simple!
Yet, it's also customizable – you can make sure the pages you create fits your needs exactly!
Saves Time… Even For Non-Coders And Non-Designers!
It's amazing – the quality of pages you'll be creating in just few clicks is exactly the same as you would pay hundreds of dollars for. Thanks to the battle-tested and proven designs, these pages will win you more clients than you'll know what to do with – and I don't have to tell you what it'll do to your bottom line!
FBLocalHub is a must have if you are offering consulting services to local businesses, or for local business owners who want to create their own Facebook "hub" pages easily and without any hassle!
Check Out These Amazing Features…
Easy to install and use – this WordPress plugin is insanely easy to install and use. It takes just seconds from when you download it to your first high performing, pro quality Facebook hub page!
Easy to customize – it's easy to make sure it fits your needs exactly – you can customize almost everything with FBLocalHub!
Use it for ALL Your Offline Clients – there's no limit to how many Facebook business pages you can create. You'll need just ONE installation for all your clients!
Works with ANY autoresponder – you can have them automatically opted in to your favorite service or you can export them using CSV
Collect leads for your clients – make extra dough by offering an unique service of managing your clients' leads for them!
Tutorial guides – if you ever need help with something, you can access super-helpful tutorial guides right from the admin panel
And more!
So Who Is This Plugin For?
If you want to SLASH the time it takes you to create Facebook business pages, you're going to love FBLocalHub! It'll let you grow your offline consulting business… even if all you do is offer this service to local businesses in your area. It's that simple!
How Much Is This Amazing Plugin Going To Cost Me?
Let's examine some numbers and you'll agree that the investment required today is peanuts compared to the value you're getting over the lifetime of this plugin.
Doing this on your own would easily cost you dozens and dozens of hours. And that's just the time investment.
You'd also have to invest MONEY to get something like this coded, designed… and then you'd have to waste your hard-earned traffic to test it and maybe redesign it again.
That's why you'll agree it is much simpler to just get a proven and tested plugin like this… set it up in seconds… and enjoy the results, right?
And since it only requires a small investment on your part – much smaller than dozens of hours and hundreds of dollars! – you're going to love what I'm about to reveal.
For A LIMITED Time Only…
For a very short period of time… you're NOT going to have to invest $99.95 which is the "street price" of a plugin like this.
It's not even going to be half of it.
If you take action right now before this special deal expires… your investment is going to be just a measly $10!
But it gets even better…
You're NOT Risking A Single Penny!
Here's how this works. After you download this plugin, put it to the test. And if, at any point during 30 days after your purchase, you feel you're not getting 10 times your money's worth… I want you to hit me up for a quick, no hassle refund.
Simply put… I'm not happy if you're not happy. So if you don't find FBLocalHub INSANELY useful and it isn't directly contributing to your bottom line… I insist for you to demand your money back and I'll gladly repay you every penny of your investment.
There's nothing to lose and everything to gain!
Disclaimer: You will not receive any support for this plugin. I am not a developer, nor do I have a team of developers; I bought a giant set of plugins at once and I'm passing on the savings to you.
If it doesn't work, ask for a refund.
Get FBLocalHub Now!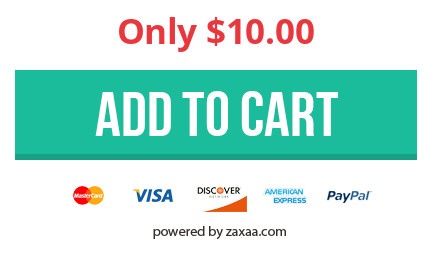 Yes! I'd like to immediately download FBLocalHub and start creating amazing Facebook pages for any type of business. I understand that these pages might grow my (and my customers') social reach like wildfire!
YES! I understand that I'm completely covered by an ironclad 30 day money back guarantee!
P.S. If you'd like to impress your offline clients with professional Facebook pages… that boost their social reach immediately… you're going to love FBLocalHub. And, right now you can get access to it at a bargain, without risking a single penny. Act now!