Fan Page Pro
Why Your Visitors Should NEVER Leave Facebook Before It's The "Right Moment"
… Easily Control The Marketing Context And Multiply Sales With This COMPLETE FB Fan Page System!
The biggest problem with marketing on Facebook is the context.
People don't come on Facebook to be marketed to… they just want to relax and see what they friends are up to, or engage in a conversation, or take a look on how an ex-lover is doing.
That's the reason why it's pretty easy to get traffic out of Facebook… but incredibly hard to turn that traffic into cold, hard cash.
However… what if you had an EASY way to grab leads on Facebook without ever asking them to leave the social network… and market to them later when YOU control the context? That's a MUCH more profitable approach!
Introducing…
A Complete, Easy To Use System That Lets Anyone To Create High-Performing Fan Pages Without Techie Skills
As you can see, you can construct the whole funnel including squeeze pages split tests – and your visitors won't ever have to leave Facebook. This will boost your conversions immediately… while also improving the quality of your leads!
Here's What You'll Be Able To Do…
Use simple and proven templates that work no matter what niche you're in
Create professional, slick pages with an easy to use WYSIWYG editor right in your web browser
Publish changes immediately – no more flipping tabs back and forth or downloading/uploading files
Create Like pages, multiple squeeze page variations, thank you pages, exclusive offer pages and more
Even better… none of the above requires you to have ANY tech skills whatsoever. All the techy nitty-gritty is taken care of… all you have to do is to create funnels and make money!
Incredible Timesaver – For Both Online And Offline Marketers
The amount of time and money you will save with this system is insane. You won't have to deal with outsourcers anymore – and even if you need to create like 10 funnels per day for your offline clients (that you can easily charge $500 per funnel…) it won't break your back. In fact… you'll be done just in time for lunch.
Check Out The Amazing Features Of Fan Page Pro…
Full FB Fan Page Sites With Editing Back-End – just upload a simple PHP script, choose a password and you're ready to go. The installation is as simple as they come!
WYSIWYG editor – forget about saving changes, flipping over to a different tab, refreshing, editing again… the "what-you-see-is-what-you-get" editor lets you see your changes on the fly, improving your productivity 10x
Instant FanPage Site Ready In Minutes – it's so easy you'll be done in minutes
Create A Full Sales Funnel Inside Facebook – you can create squeeze pages, optin pages, like pages, sales pages and more… effectively you can create your whole funnel inside Facebook
Traffic Tracking – immediately see which one of your pages is doing the best… and make the necessary adjustments on the fly
Works With ANY Autoresponder – just copy/paste your HTML code and you're ready to rock
Simple Facebook FanPage Integration
Easy Tutorial Guides
And much much more!
So Who Is This Amazing Software For?
If you're marketing on Facebook and would like better results for yourself or your clients… FanPagePro is a must have. It lets you save HUNDREDS of hours of time by letting you manage your whole Facebook funnel from a single admin panel.
Plus, your visitors won't ever be required to leave Facebook… this will boost your conversions like crazy!
How Much Is This Amazing Software Going To Cost Me?
Let's examine some numbers and you'll agree that the investment required today is peanuts compared to the value you're getting over the lifetime of this software.
Doing this on your own would easily cost you dozens and dozens of hours. And that's just the time investment.
You'd also have to invest MONEY to get something like this coded, designed… and then you'd have to waste your hard-earned traffic to test it and maybe redesign it again.
That's why you'll agree it is much simpler to just get a proven and tested software like this… set it up in seconds… and enjoy the results, right?
And since it only requires a small investment on your part – much smaller than dozens of hours and hundreds of dollars! – you're going to love what I'm about to reveal.
For A LIMITED Time Only…
For a very short period of time… you're NOT going to have to invest $99.95 which is the "street price" of software like this.
It's not even going to be half of it.
If you take action right now before this special deal expires… your investment is going to be just a measly $10!
But it gets even better…
You're NOT Risking A Single Penny!
Here's how this works. After you download this software, put it to the test. And if, at any point during 30 days after your purchase, you feel you're not getting 10 times your money's worth… I want you to hit me up for a quick, no hassle refund.
Simply put… I'm not happy if you're not happy. So if you don't find FanPagePro INSANELY useful and it isn't directly contributing to your bottom line… I insist for you to demand your money back and I'll gladly repay you every penny of your investment.
There's nothing to lose and everything to gain!
Disclaimer: You will not receive any support for this plugin. I am not a developer, nor do I have a team of developers; I bought a giant set of plugins at once and I'm passing on the savings to you.
If it doesn't work, ask for a refund.
Get FanPagePro Now!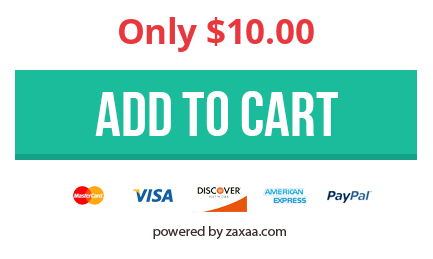 Yes! I'd like to immediately get access to FanPagePro and create high performing fan pages… without needing any tech skills!
YES! I understand that I'm completely covered by an ironclad 30 day money back guarantee!
P.S. If you could use better results from Facebook… FanPagePro lets you save HUNDREDS of hours by letting you manage your whole Facebook funnel from a single admin panel – and right now you can get access to it at a bargain, without risking a single penny. Act now!