Ever Lead WP
Hard To Stand Out From The Crowd Of "Wannabe" Offline Consultants?
DAZZLE Your Potential Customers And Grab TONS Of Leads In Super-Lucrative Offline Niches…
… In Just A Few Clicks Of Your Mouse!
One of the easiest ways to make a killing is to go into lucrative offline niches like… SEO, mobile SEO, reputation management, Facebook, mobile websites, social media and so on.
But, since everyone and their dog is trying to get a piece of the pie… you have to compete with hundreds of "me-too" marketers and persuade prospects that you know what you're doing.
The very first interaction happens on your lead generation page. If you establish your value by using a professional, clean design and communicate immediately that you mean business… that immediately puts you ahead of the curve!
That's exactly what this powerful plugin does.
Attract HOT Offline Leads Like Flies To Honey… While Your Competition Struggles With THESE Problems!
Normally, creating a squeeze page or a lead generation page involves either spending A LOT of money for a professional designer and a copywriter.
Then, you have to lay out the HTML code. Then, you have to integrate this with WordPress. And then you have to make the whole thing work with your autoresponder.
EverLead WP solves ALL OF THAT (and more!) in mere minutes.
Instantly Create Proven, High-Converting Lead Generation Pages!
These battle-tested lead generation pages have been developed by a professional design team – with the focus on improving your conversions.
Everlead WP Is INCREDIBLY Easy To Use!
To tap into all this power, all you have to do is just use the intuitive admin panel – located inside your WordPress installation. That's it! Everything is just a few clicks away – yet, if you want, you can tinker under the hood to customize every aspect of your lead generation pages.
Fits YOUR Needs
Not only you get full customization should you need it – it's also compatible with all the autoresponders out there.
8 Scorching-HOT Niches Right Out Of The Box!
It's A HUGE Timesaver!
If you were to create a lead generation page on your own (and of course, you'd want one that converts, right?) you'd have to spend major $$$ on design, copy, coding and integration… And rinse and repeat this process every time you want to expand and go into another niche.
EverLead WP creates amazing lead generation pages in just minutes – just edit a couple point and click forms through the admin panel, hit save and there you go!
Bottom line is… EverLead WP is a must have if you want to generate offline leads, get more customers and make more money from the traffic you already have!
Check Out These Amazing Features…
Simple installation – installs in just a few clicks and is ready to work immediately! No more watching hundreds of help videos to figure out every little thing… start generating more leads immediately!
Professional designs built in – you'll be able to immediately use 8 professional "done for you" lead generation pages to help convert your local business leads into red-hot prospects! Campaigns include mobile SEO, High PR SEO, Reputation Management, Facebook, Mobile Design, Web Design, Social Media Management and Lead Sales
Ready for all the autoresponders out there – follow up with your leads easily by dropping them into your favorite autoresponder
Tutorials available – if you ever need help with anything, there's a number of detailed guides that will walk you through every step of the way
Full customization – anytime you want to change something to make it perfect for YOUR business… you can customize backgrounds, buttons, everything you need
Video & image friendly – if you want to add a video to your page, or use a large image, EverLead WP can do that in a snap
And much more!
So Who Is This Plugin For?
If you want more offline customers, and if you want to get more out of the traffic you already have… and if you absolutely hate to fuss around with designers, copywriters, HTML coders and so on…
You're going to love EverLead WP!
How Much Is This Amazing Plugin Going To Cost Me?
Let's examine some numbers and you'll agree that the investment required today is peanuts compared to the value you're getting over the lifetime of this plugin.
Doing this on your own would easily cost you dozens and dozens of hours. And that's just the time investment.
You'd also have to invest MONEY to get something like this coded, designed… and then you'd have to waste your hard-earned traffic to test it and maybe redesign it again.
That's why you'll agree it is much simpler to just get a proven and tested plugin like this… set it up in seconds… and enjoy the results, right?
And since it only requires a small investment on your part – much smaller than dozens of hours and hundreds of dollars! – you're going to love what I'm about to reveal.
For A LIMITED Time Only…
For a very short period of time… you're NOT going to have to invest $99.95 which is the "street price" of a plugin like this.
It's not even going to be half of it.
If you take action right now before this special deal expires… your investment is going to be just a measly $10!
But it gets even better…
You're NOT Risking A Single Penny!
Here's how this works. After you download this plugin, put it to the test. And if, at any point during 30 days after your purchase, you feel you're not getting 10 times your money's worth… I want you to hit me up for a quick, no hassle refund.
Simply put… I'm not happy if you're not happy. So if you don't find EverLeadWP INSANELY useful and it isn't directly contributing to your bottom line… I insist for you to demand your money back and I'll gladly repay you every penny of your investment.
There's nothing to lose and everything to gain!
Disclaimer: You will not receive any support for this plugin. I am not a developer, nor do I have a team of developers; I bought a giant set of plugins at once and I'm passing on the savings to you.
If it doesn't work, ask for a refund.
Get EverLeadWP Now!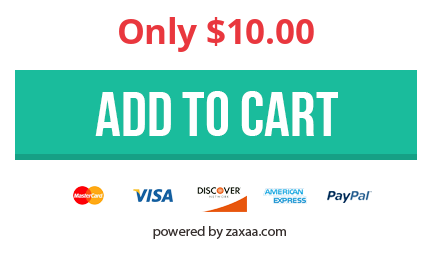 Yes! I'd like to immediately download EverLeadWP and start grabbing leads in superlucrative offline niches… almost on autopilot!
YES! I understand that I'm completely covered by an ironclad 30 day money back guarantee!
P.S. If you want to immediately stand out from the crowd of "wannabe" offline consultants and grab tons of leads in superlucrative offline niches… this plugin lets you do that in just a few clicks! Plus, right now you can get access to it at a bargain, without risking a single penny. Act now!