Easy Opt In Pro
Want More Subscribers On Your List?
Turn Your Site Into A List Building Machine By Creating KILLER Email Optin Forms In Few Easy Clicks!
… With Just A Simple Shortcode, Insert IRRESISTIBLE Optin Forms Anywhere On Your Site!
If you want more subscribers on your email list (you do have an email list, right?)… There are basically TWO ways to go. One is to work hard and increase traffic to your site, and hope that more people sign up.
The second, MUCH easier way is to… improve your conversions and work with the traffic you already have. And this incredible plugin lets you do exactly that!
Supercharge Your Conversions… The EASY Way!
Normally, fiddling around with your optin forms require A LOT of tinkering with HTML code… making sure it works with YOUR autoresponder… troubleshooting and working with tech support staff and so on – all that instead of focusing on tasks that actually make money.
We've solved that problem for you. Our essential plugin will let you…
Instantly Use Amazing, Tested And Proven Optin Forms!
These designs have been developed by a professional design team – with the focus on improving your conversions.
And to tap into that power, all you have to do is fill out a simple form inside your WordPress admin panel… and insert a simple shortcode in your posts or pages. That's it – simple as pie!
Easy Optin Pro then takes care of all the HTML, autoresponder integaration and all that boring techy stuff. It works completely behind the scenes!
Fits YOUR Needs
First, you get full customization – from the background to headline color, from button color and text, to adding your own photo or video code… it's as simple and powerful as you want it to be.
Fully compatible with Aweber and other autoresponders, it lets you integrate by simply copy/pasting autoresponder code in the appropriate box.
It's A HUGE Timesaver!
Imagine the following scenario… You need to test a new headline – or background – on email optin forms all across your site. If you created HTML manually, now you have to go through EVERY post or page on your site to make the changes!
Not so with Easy Optin Pro. Just edit your optin form through the admin panel, hit save and voila – it's changed all across the board.
… Bottom line is – this plugin is a must have if you want to build a list, increase conversions and make more money from the traffic you already have!
Check Out These Amazing Features…
WordPress shortcodes – by using just a simple shortcode, your form will appear on any post or page on your site
Professional design – tested, high-performing design will increase your conversions in a snap
Latest web techniques – without writing a single line of HTML/AJAX/CSS code, you'll be able to take advantage of cutting edge, attention grabbing techniques like fade ins and many more!
Works with any autoresponder – it doesn't get any easier. Just paste the auroresponder code in one box and Easy Optin Pro takes care of the rest!
Large, attention grabbing forms – these will grab your visitors' eyeballs in a split second – and more often than not, you'll get another signup to your email list
"Fake Video" popup – it looks like a Youtube (or, if you want, Vimeo or other options) player… but the neat trick is, once your visitors click on play, they get an email optin form!
Installs in seconds – this plugin installs in just a few clicks and there is no configuration except creating your brand spankin' new optin form from the admin panel
Bonus social integration – post a link you want to share on Facebook, Twitter or Google+ for extra exposure!
So Who Is This Plugin For?
If you're looking to get more out of traffic you already have, if you want to build a bigger list… and if you do NOT want to fuss around with HTML/AJAX/CSS to create slick, converting email optin forms…
You're going to love this plugin!
How Much Is This Amazing Plugin Going To Cost Me?
Let's examine some numbers and you'll agree that the investment required today is peanuts compared to the value you're getting over the lifetime of this plugin.
Doing this on your own would easily cost you dozens and dozens of hours. And that's just the time investment.
You'd also have to invest MONEY to get something like this coded, designed… and then you'd have to waste your hard-earned traffic to test it and maybe redesign it again.
That's why you'll agree it is much simpler to just get a proven and tested plugin like this… set it up in seconds… and enjoy the results, right?
And since it only requires a small investment on your part – much smaller than dozens of hours and hundreds of dollars! – you're going to love what I'm about to reveal.
For A LIMITED Time Only…
For a very short period of time… you're NOT going to have to invest $99.95 which is the "street price" of a plugin like this.
It's not even going to be half of it.
If you take action right now before this special deal expires… your investment is going to be just a measly $10!
But it gets even better…
You're NOT Risking A Single Penny!
Here's how this works. After you download this plugin, put it to the test. And if, at any point during 30 days after your purchase, you feel you're not getting 10 times your money's worth… I want you to hit me up for a quick, no hassle refund.
Simply put… I'm not happy if you're not happy. So if you don't find EasyOptinPro INSANELY useful and it isn't directly contributing to your bottom line… I insist for you to demand your money back and I'll gladly repay you every penny of your investment.
There's nothing to lose and everything to gain!
Disclaimer: You will not receive any support for this plugin. I am not a developer, nor do I have a team of developers; I bought a giant set of plugins at once and I'm passing on the savings to you.
If it doesn't work, ask for a refund.
Get EasyOptinPro Now!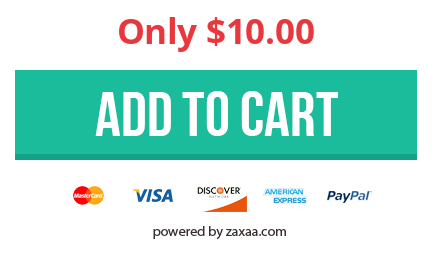 Yes! I'd like to immediately download EasyOptinPro and turn my site into a list building machine with KILLER email optin forms!
YES! I understand that I'm completely covered by an ironclad 30 day money back guarantee!
P.S. If you need a bigger list.. and if you'd like to get more leads from your website… this plugin will let you do that in just a few easy clicks. Plus, right now you can get access to it at a bargain, without risking a single penny. Act now!