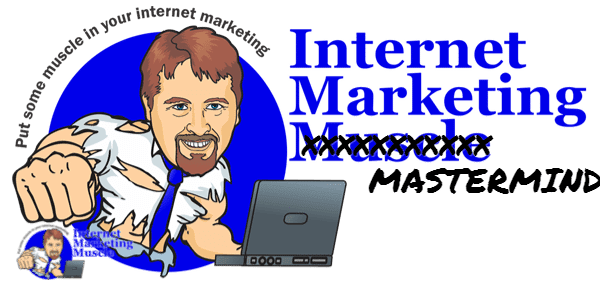 3 Pillars of an Online Business
Please join me and all our other Internet Marketing Mastermind Members at our January 11, 2016 Meetup. You can join in person or online (details below).

[tweetthis url="http://goo.gl/f5q6IS"]Please share – Internet Marketing Mastermind is tonight. Click for deets [/tweetthis]

We're talking about the 3 pillars of an online business you need to set up in order to run your business successfully over the long haul.

Below is the video – with any luck from the technology gods, it will stream when we "go live" on Monday. It worked in December, so it should work in January 🙂

[zm_protect id="1″ uplink="http://internet-marketing-muscle.com/internet-marketing-mastermind-c2/"]

[/zm_protect]

It's live and unedited.
3 Pillars of an Online Business Highlights:
You need 3 things to build a solid foundation for your online business.
Building your online business without these 3 critical components is like building a house on wet sand at low tide
Miss one, and your business could be tanked.
Quality is Job 1 (to borrow an old motto from Ford).
The 3rd pillar is easier than you think.
More…you have to watch!
---
3 pillars of an Online Business — Internet Marketing Mastermind Details
Topic
3 Pillars of an Online Business – January 2016 Internet Marketing Mastermind
Description
Learn the 3 pillars you need in order to build a successful and sustainable online business in 2016
Date/Time
Monday, January 11, 2016
6 pm Pacific to 7:30 pm
Location
(Physical)
El Tapatio
40 Golf Club Road
Pleasant Hill, CA 94523
(Online)
If you're reading this, you're already in the right place. But you can watch this live (and replayed) on YouTube and Google+.
---
If you like what you see, and you aren't already a member of the mastermind, check out the Join page.
For just a few bucks a month, you get access to these meetups (live) as well as the replays and a host of other benefits.
---
Resources:
 A Good Webhost Is One of the Pillars You Need
Quality Content is the Second Pillar of a Sound Online Business
Email Marketing Is the Third Pillar of a Sound Online Business
For Internet Marketing Mastermind members only:
[zm_protect id="1″ uplink="http://internet-marketing-muscle.com/internet-marketing-mastermind-c2/"]
Free Book ($37 value): Small Reports Success System
[/zm_protect]